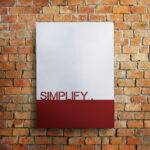 Simplifying Fundraising for Nonprofits
September 27, 2023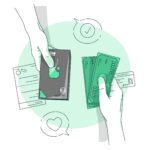 "Cash Only?": Why You Need to Diversify Customer Payment Options
September 27, 2023
Recent research shows that religious organizations remain the United States' largest recipient of charitable giving. In fact, around 10 million tithers (those that donate at least 10% of their income) give $50 billion to churches and other non-profits annually. So, what inspires people to give so generously?
Why People Give
People give for a variety of reasons. A moving sermon or music can inspire spontaneous generosity, but most often people give because they believe in the church's vision, are asked to meet a specific need, and want to be a part of a church that uses funds to minister in their local community. People want their gifts to matter. For example, during the COVID-19 pandemic, even when most churches temporarily closed their doors to slow the spread, many experienced consistent or increased giving. Why? Because places of worship continued to play a critical role in communities by providing for their members and neighbors in need.
Barriers to Giving
It's one thing to want to give, and another to have the opportunity to give. What happens when members miss the passing of the offering plate, run out of checks, or don't carry cash? When delayed, that moment of inspiration can fade, even as members make a mental note to give the following week. Unfortunately, people forget, go out of town for the weekend and miss a Sunday service, or spend the money elsewhere before the offering plate passes by again.
Facilitating consistent giving isn't about what's easiest for your church; it's about what's easiest and best for the giver. For example, 97% of American adults use texting technology. With more than 6 billion texts sent daily, empowering attendees to give via text is a natural outflow of the way many choose to communicate every day. Instead of confining giving to Sunday mornings, text messaging allows individuals to give on their own schedule-from their beach chair, while at home with a sick child, from the office, or wherever they might be.
How Can Yevma Help?
The recent COVID-19 pandemic taught us that the ability to adapt and go digital is key to any organization's resilience – including the church. Data confirms that digitally savvy churches and faith-based organizations fared better financially during the pandemic because members could give from any location, at any time. In fact, churches accepting digital gifts have seen a 32% increase in overall donations. It just makes sense! If givers can order pizza, books, clothes, and anything else on their phone, why shouldn't they also be able to give to the church via secure text messaging?
Yevma simplifies the giving process even further by eliminating the need to download another app, visit a website, or set up yet another online account. Providing an option for instant giving via text message ensures that those in the pews never miss an opportunity to support churches in their mission to love others and care for their communities. In the same generous spirit as churches around the globe, Yevma is committed to giving back by dedicating 10% of company profits to community causes that meet the needs of others.