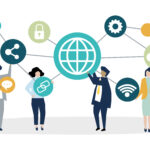 Customer Loyalty Pays Off: How Convenient Payment Options Can Help Your Bottom Line
September 27, 2023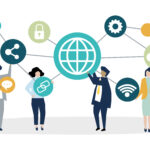 The Power of Integrated Donations and Email Marketing
September 27, 2023
Yevma Tech is striving to revolutionize mobile payments through easy-to-use, secure, app-less, and contactless technology.
Yevma, is a complete business efficiency solution, bringing value to your customers with intuitive, cutting-edge technology. Mobile payment options shouldn't require you to download multiple payment or store apps. Yevma eliminates the need for apps or close proximity to make a payment.
It takes an average of 60 seconds to sign up and only 30 seconds to pay a bill! Whether you're a property manager, a non-profit organization, or a restaurant, we have a solution that fits your business. Curious how we do it? Click Contact Us below and one of our team members will get in touch with you.