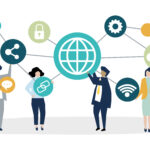 The Power of Integrated Donations and Email Marketing
September 27, 2023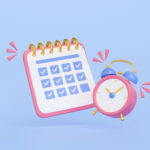 Fundraising Secrets: The Impact of Deadlines
September 27, 2023
Isn't it interesting that the 'Donate' button often appeals more to those who've already decided to contribute? According to a study from the Association of Fundraising Professionals, donations are often motivated by emotional factors, hence the importance of a compelling narrative.
As per Nielsen Norman Group's research, users typically leave a webpage within 10 to 20 seconds, but pages with a clear value proposition can hold people's attention for much longer. That's why we believe in reimagining the 'Donate' button as a compelling narrative that educates, inspires, and establishes an emotional connection.
Consider these catchy rebrandings:
 Support Our Mission 
 Join the Change
 Be a Hero
 Invest in Impact
 Empower the Cause
Here are some strategies to help you make the most of this opportunity:
Tell a Tale: Use Link feature to tell a gripping story before asking for donations. The Journal of Marketing Research found that potential donors who are told a personal story about those who will benefit from the donation are more likely to contribute. Showcase the real-world impact of your work, and make donors feel connected to it.
And we hear you, what if you don't have time to write a story? Well, use AI solutions like Chat GPT to fine-tune your narrative. Simply provide the facts and let the AI do the rest. It's easier than you think!
Highlight It: Position your reimagined 'donate' button prominently on your website. With users' limited attention spans, it's crucial to make your button impossible to miss!
 Monitor and Refine: Regularly track button interactions and donations. With the 2021 Global NGO Technology Report indicating that 32% of NGOs worldwide accept website and digital payments, it's more important than ever to fine-tune your online donation strategy based on the insights gathered.
Adopting the philosophy of storytelling before solicitation can make a world of difference. It's about helping potential donors comprehend and feel the change they can help bring about.