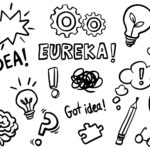 Fundraising Secrets: Reimagine Your Donate Button
September 27, 2023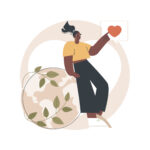 Fundraising Secrets: Actionable Steps to Finding Donors
September 27, 2023
In this edition of Fundraising Secrets, we're diving into the magic of deadlines in donation campaigns. Let's uncover the mystery!
Urgency: The Catalyst for Action 
Psychological Push: Deadlines tap into our natural response to act swiftly, turning intent into action.
Focused Efforts: A tight timeframe concentrates promotional activities, ensuring the campaign message is loud and clear.
Clarified Goals: Deadlines paint a vivid picture, helping both the fundraiser and the donor envision the goal.
Simplifying Donations: The Seamless Path 
In an age of digital wonders, ease of transaction is paramount. If donors have to navigate a labyrinth to give, they might just abandon the quest. Here's where the elegance of SMS donations shines!
 SMS Donations: By allowing supporters to donate with just a text, you're tapping into an immediate, user-friendly method. No lengthy forms, no detours – just a straightforward act of generosity.
Tying Donations to Purpose & Deadline 
 A donation's true power lies in its purpose. Pairing this purpose with a deadline amplifies the message, like pledging to raise funds for a community library by a specific date.
The Power of Date-Driven Campaigns 
 GivingTuesday, with its global momentum, exemplifies this strategy. This day isn't just about donating, but about making a mark on a specific date, driving the global community to act together.
 Fact: In 2022, GivingTuesday raked in over $3.1 billion in the U.S. alone!
However, a word of caution: While urgency can be impactful, overreliance or creating false urgency can erode donor trust. Balance is the true secret.
Stay tuned for more insights in our next edition. Keep making waves!