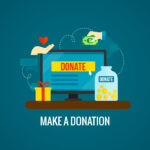 Maximize Your Donations
September 27, 2023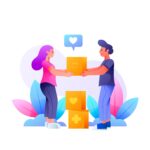 Fundraising Secrets: The Power of Peer-to-Peer Fundraising Strategies
October 9, 2023
📅 Mark Your Calendars! Giving Tuesday is set for Tuesday after Thanksgiving. A global day of giving, it urges everyone to make a difference in any way they can. Trivia time! 🤓 Did you know Giving Tuesday was birthed in 2012 by New York's 92nd Street Y and the United Nations Foundation? Fast forward to 2021, the movement has catapulted to global fame, with 35+ million souls from 80+ countries hopping aboard. And guess what? An astonishing $2.7 billion was donated even amidst the 2021 pandemic!
💡 Non-Profits, Here's Your Game Plan for Giving Tuesday:
On-Site Marketing: Have a base location? 🖼️Splash it with vibrant posters reminding visitors of the Giving Tuesday date.
Email Touchpoints: Start with a heartfelt thank-you email a week ahead. Share a moving success story, and tie it to the importance of your mission. 💌 The eve of the event? Remind them of the monumental change their contribution can birth.
Social Media Buzz: With billions under its belt, the #GivingTuesday hashtag is pure gold. 📸Craft an engaging post or dive into the world of live streaming. Remember, standing out is key!
SMS Tidbits: Using SMS marketing? Craft concise messages, and tread carefully – no one likes spam. 📱 Maybe, just an announcement on your Giving Tuesday participation.
🗓️ Quick Timeline:
Week Prior: Hype it up!
Day Before: Display your aspirations and aims.
D-Day: Track and flaunt your progress.
Aftermath: Celebrate and share the results.
👐 How to Contribute?: From volunteering hours to brainstorming ideas or even offering goods, the avenues are endless. And, monetary gifts? Always welcome, irrespective of your mission.
💬 Maximize Yevma for Giving Tuesday:
Text Donations: Just set up an SMS code (like 'Giving Tuesday' or 'Love2Give'). Share it far and wide – emails, social posts, even posters!
QR Code Magic: A scan of the QR generated from your event code leads donors straight to the donation page. No fuss, just seamless giving.
Automated Emails: Use Yevma to schedule emails with the event link and SMS code.
👉 Intrigued? Dive deeper by clicking 'Let's Talk' right under our video. Let's see if Yevma is the fairy godmother your organization has been waiting for!