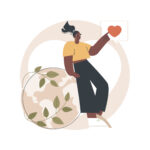 Fundraising Secrets: Actionable Steps to Finding Donors
September 27, 2023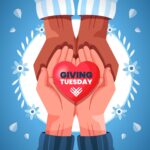 Giving Tuesday
October 6, 2023
Nonprofit organizations are a building block of healthy communities. They often serve as the voice of those in need and are responsible for providing vital services that support economic stability. In fact, health, education, and social assistance programs account for 81% percent of nonprofit sector jobs. As of 2016, 1.54 million nonprofits were responsible for contributing over 1 trillion to the U.S. economy, making it clear that thriving nonprofits are an important part of providing relief, inspiring hope, and driving local economic growth.
But, in a time of growing need, many nonprofits are being asked to find ways to do more with less, putting additional stress on their limited resources and staff. While the U.S. is home to over 300 million people, the nonprofit industry employs only 12.3 million. Of that number, many must spend the majority of their time on fundraising rather than programming or services. While passion for a nonprofit's mission often keeps employees coming back day after, even though the hours may be long and the wages low, without active fundraising, programming simply could not happen.
Often caught between the need to fundraise and actually providing the services communities need, nonprofits must find the most efficient way to connect with their donors – empowering them to give easily, confidently, and efficiently. According to a recent survey of more than 200 nonprofits serving low- and middle-income communities, 61% reported that their primary need is fundraising help. Efficiency in payment processing is a key way that Yevma's innovative technology can help nonprofit staff members get back to doing what matters most.
Research shows that 50% of all nonprofit website traffic in 2018 was generated by mobile and tablet users, making it clear that mobile fundraising is more important than ever. Nonprofits that want to continue to thrive in today's digital world, would be wise to bolster traditional capital appeals or fundraising events with mobile fundraising strategies.
Yevma stands out as a giving solution that simplifies the fundraising process by eliminating the need to carry cash, write a check, download an app, or set up yet another online account. Making it quick and easy to give via text message ensures that donors never miss a chance to give and that nonprofits continue to fulfill the mission of caring for their communities. Dedicated to helping nonprofits reach their goals, Yevma also dedicates 10% of company profits to community causes that meet the needs of others by reducing food waste, curbing hunger, and alleviating poverty.