Elevate Your Fundraising with an Invitation-Only Access
Unlock the potential of a revolutionary SMS donation platform meticulously crafted for nonprofits. For just $7/day, redefine your fundraising approach and engage with donors instantly, wherever they may be.
Key Advantages:
Complimentary 7-Day Trial: Experience the transformation risk-free.
AI-Supported Email Marketing: Outperforms top email marketing platforms in the industry.
Instant Engagement: Communicate with your donors in real-time, ensuring immediate interaction.
Enhanced Accessibility: Ensure your supporters can reach you from anywhere, at any time.
Optimal Impact: Propel donations efficiently and amplify your cause to unprecedented heights.
How SMS Donation Works:
Craft Your Event: Sign in to Yevma and formulate a fundraising event, attributing it a unique and memorable SMS phrase.
Broadcast Your Code: Publicize your SMS code extensively—on social media, through emails, flyers, wherever your potential donors reside!
Monitor & Rejoice: Witness donations flowing in effortlessly via SMS and revel in the unprecedented convenience of fundraising with Yevma!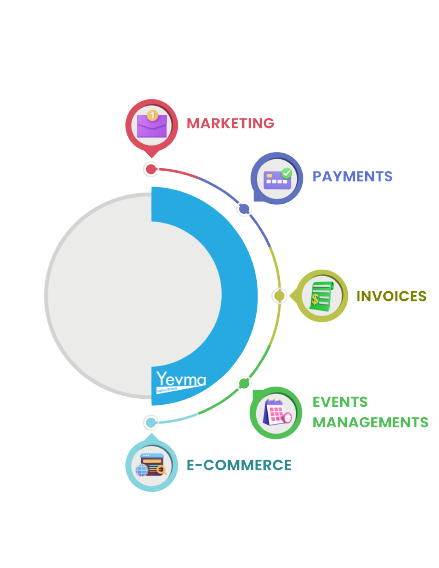 "Partnering with Yevma allowed us to increase our fundraising by 25%! We are able to send time-sensitive bulk messages to donors and members, and we can easily access donor contact information for future marketing efforts. The Yevma team is very customer oriented. They understood our challenges and came up with solutions in record time to meet our specific needs. I would recommend Yevma to non-profits looking for a convenient and secure payment option for fundraisers, donation drives, and regular donations."
Olga Anderson, St. Elias Orthodox Church, La Crosse, WI