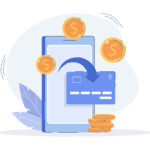 Bringing Efficiency to Mobile Payment
September 27, 2023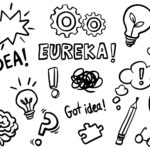 Fundraising Secrets: Reimagine Your Donate Button
September 27, 2023
You know us for our advanced payment technology, SMS, links, and QR codes. But did you know that we have built – and continue to refine – a powerful email marketing solution? Here's why this matters
Build Stronger Relationships: Yevma links every generous donor to your customer database, strengthening connections and engagement.
Targeted Communication: Our system auto-tags donations with what inspired the gift. This allows for precise targeting and nurturing of your benefactors.
Re-engage Existing Donors: Remember, the easiest way to boost donations is by re-engaging those who have already shown their support. With Yevma, it's as easy as a click!
Expand Your Newsletter List: Seamlessly add your donors to your newsletter list, keeping them abreast with your mission's progress.
Consolidate Your Efforts: Separate email marketing services can lead to fragmentation and a lack of critical donation insights. Yevma provides a cohesive, streamlined solution.
Gain Donor Insight: Yevma shows who's donating, what motivates their generosity, and how you can refine your outreach for maximum impact.
Cost-Efficient: Experience the power of integrated email marketing at no extra cost!
AI-Enhanced: We've integrated AI capabilities into our email service – offering you more power without any additional cost!
We invite you to get in touch today, share your thoughts, or better yet, give Yevma a whirl! Let's build meaningful connections and make a difference together!
Fear changes? No worries, we're here to help you migrate your existing templates to